JUNIOR MISS INDIA 2022 LAUNCHED ON MOTHER'S DAY AT MUMBAI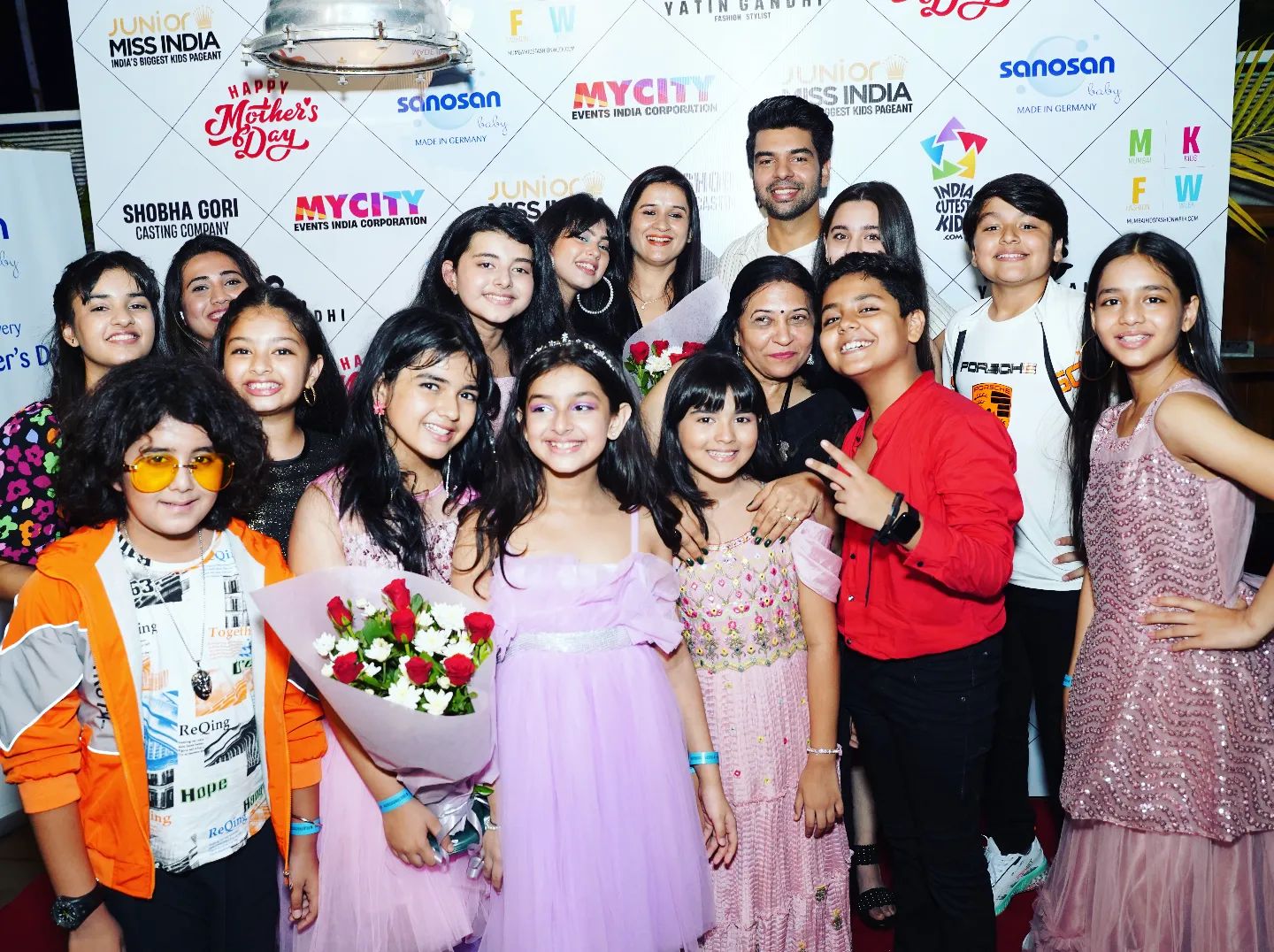 Vipul Roy to mentor Junior Miss India 2022!
The most awaited pageant for children, Junior Miss India 2022 was launched last night amidst much fanfare at Juhu Mumbai in the presence of popular film and television actor Vipul Roy who will be the key mentor to the participants.
Junior Miss India is a platform for girls in the age group 4-15 years who are inclined towards making a mark in their career early on. The contest aims to help candidates hone their communication and interpersonal skills fanning their creativity, making them self-aware, assertive, and emotionally intelligent. Moreover, the national-level exposure will build an unmatched confidence in the young participants.
Child artistes Dishita Sehgal, Swarna Pandey, Shivika Rishi, Adiba Hussain, Riva Arora, Anushka Sharma, Myra Singh, Naisha Khanna, Varun Buddhadev, Adiba Hussain Nitya moyal among many others were present to support the participant.
Speaking about mentoring the kids, Vipul Roy said, "Junior Miss India is a great platform for the kids organised by my friend Sarabjit Singh. The participants will get an opportunity to explore newer dimensions of their personality with modelling and acting opportunities. There is something for everyone here! It's an ultimate stage where young talent will identified, nurtured, and promoted to fame in a fun journey. The best talents will get a chance in the showbiz by casting director Shobha Gori. I am excited to meet the kids and interact with them in this journey."